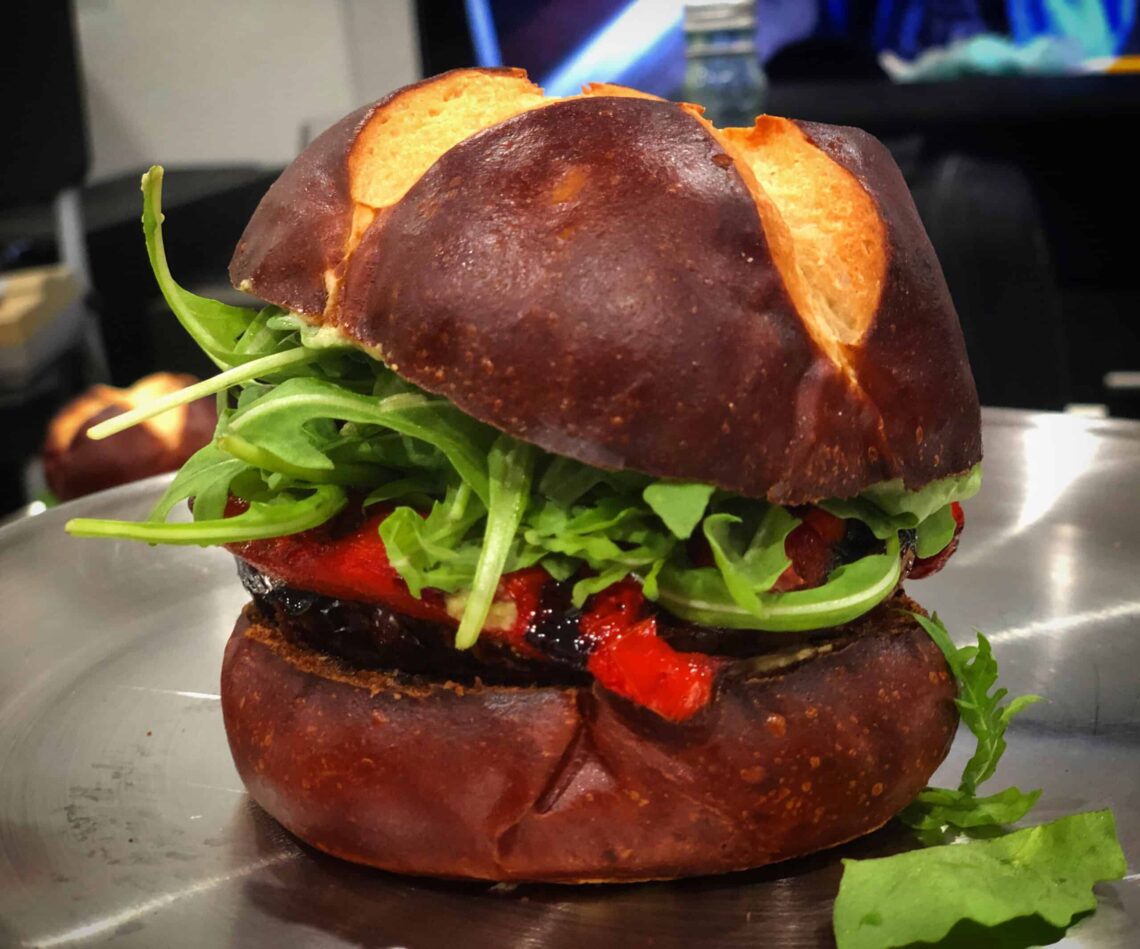 This burger was something I had in my mind to make. A local business here makes the most delicious portobello burgers but with COVID they aren't on their menu. I miss them a lot, so I decided to make my own. I really enjoyed this burger and I hope you do too. 
*Links to the recommended products are included.
Ingredients
🍔 2 Portobello Mushrooms
🍔 BBQ Sauce
🍔 Miyoko's Classic Double Cream Chive 
🍔 Red Bell Pepper
🍔 Arugula
🍔 Victoria Vegan Alfredo Arugula Pesto 
🍔 2 Pretzel Buns (or any buns you would like to use)
🍔 Condiments of your choice (I used mayonnaise, dijon mustard)
Instructions
Turn on the grill to warm it up.
To prepare the portobello's clean off any dirt on the cap and remove the stems, brush them with the balsamic and a small amount of BBQ sauce, let sit for a few minutes.
Prepare the bell peppers for grilling by coating them with a small amount of oil. 
Put portobello's and Peppers on the grill, the mushrooms gill side down, and grill. Flip over and grill the other side until done.
Slice the cheese and place inside the portobello, cover the cheese with some of the pesto,, top with the grilled bell pepper, brush with the bbq sauce and wait for it to melt.
Slice your pretzel Buns in 1/2 and turn on the broiler in your oven and put in to toast.
Once the bread bun is done, place your mushroom on the bun and all the condiments and enjoy.