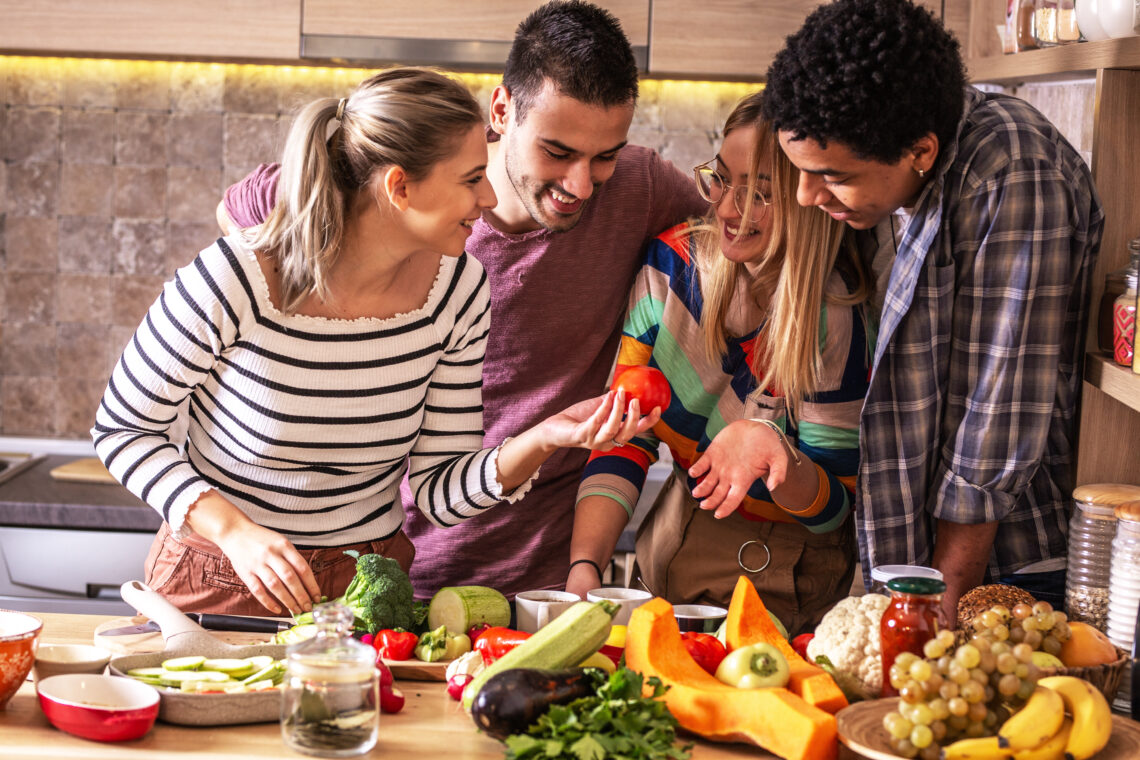 Simplify your meal planning and discover the joy of cooking delicious plant-based meals with our convenient Weekly Menu Service.
We provide you with carefully curated menus for each week, complete with mouthwatering recipes and detailed instructions, empowering you to create wholesome and flavorful meals in the comfort of your own kitchen.
With Vegezy's Weekly Menu Service, you'll receive a thoughtfully designed menu that offers a variety of plant-based dishes to suit your tastes and dietary preferences. Our culinary experts meticulously curate the menus to ensure they are well-balanced, nutritious, and packed with flavors.
Each menu comes with a collection of easy-to-follow recipes that guide you through the cooking process step-by-step. Our recipes are crafted to be approachable and suitable for all skill levels, making them accessible for both experienced cooks and beginners in the kitchen. You'll find detailed ingredient lists, cooking techniques, and tips to help you create restaurant-quality plant-based meals.
We take pride in selecting high-quality, seasonal ingredients that are readily available, allowing you to explore the vibrant flavors of plant-based cuisine without unnecessary hassle. Additionally, we provide nutritional information with each recipe, helping you make informed choices and ensuring a well-rounded and balanced meal plan.
Vegezy's Weekly Menu Service offers flexibility and customization. You have the freedom to choose from different menu options, accommodating specific dietary needs or preferences such as gluten-free, nut-free, or soy-free. This ensures that you can tailor the menus to align with your individual requirements and taste preferences.
By providing you with the recipes and guidance, we empower you to take control of your culinary journey and embrace the joy of preparing wholesome plant-based meals. Cooking your own meals not only allows you to have full control over ingredients and flavors but also provides a rewarding and creative experience in the kitchen.
With Vegezy's Weekly Menu Service, you'll receive the inspiration, guidance, and tools you need to create nourishing, flavorful, and exciting plant-based meals every week. Unlock your inner chef, expand your culinary repertoire, and enjoy the satisfaction of preparing meals that support your health and well-being.