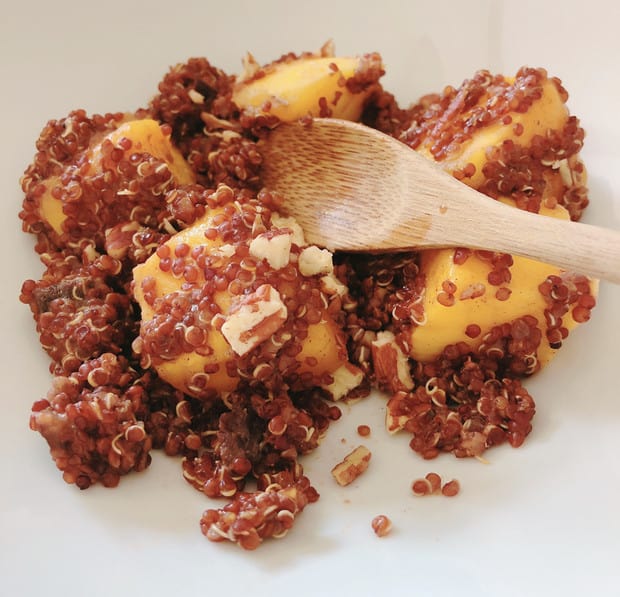 Weekly Recipe Maca Mango Quinoa
This is one of my favorite easy meals for breakfast, it's full of protein and has a twist with the maca that gives you a caffeine free boost in the morning. If you don't like maca try another natural sugar like lucima or maple syrup adjust to taste.
Ingredients
🌱  1 cup of red quinoa
🌱  1 cup of non dairy milk
🌱  1 cup of water
🌱  1 teaspoon cinnamon
🌱  1 teaspoon of maca
🌱  1 teaspoon turmeric
🌱  3 dried figs (chopped)
🌱  2 tablespoons of pecans (chopped)
Directions
Combine the quinoa, milk, water, cinnamon, maca, turmeric, and dried fruit.  In a large saucepan cook over medium heat.
Cook, stirring until the mixture comes to a simmer.
Cover, reduce the heat to low and cook the quinoa until the liquid has been absorbed, 10 to 15 minutes.
Stir in the remaining ingredients and let the quinoa cereal rest 5 minutes.
Serve warm and enjoy.