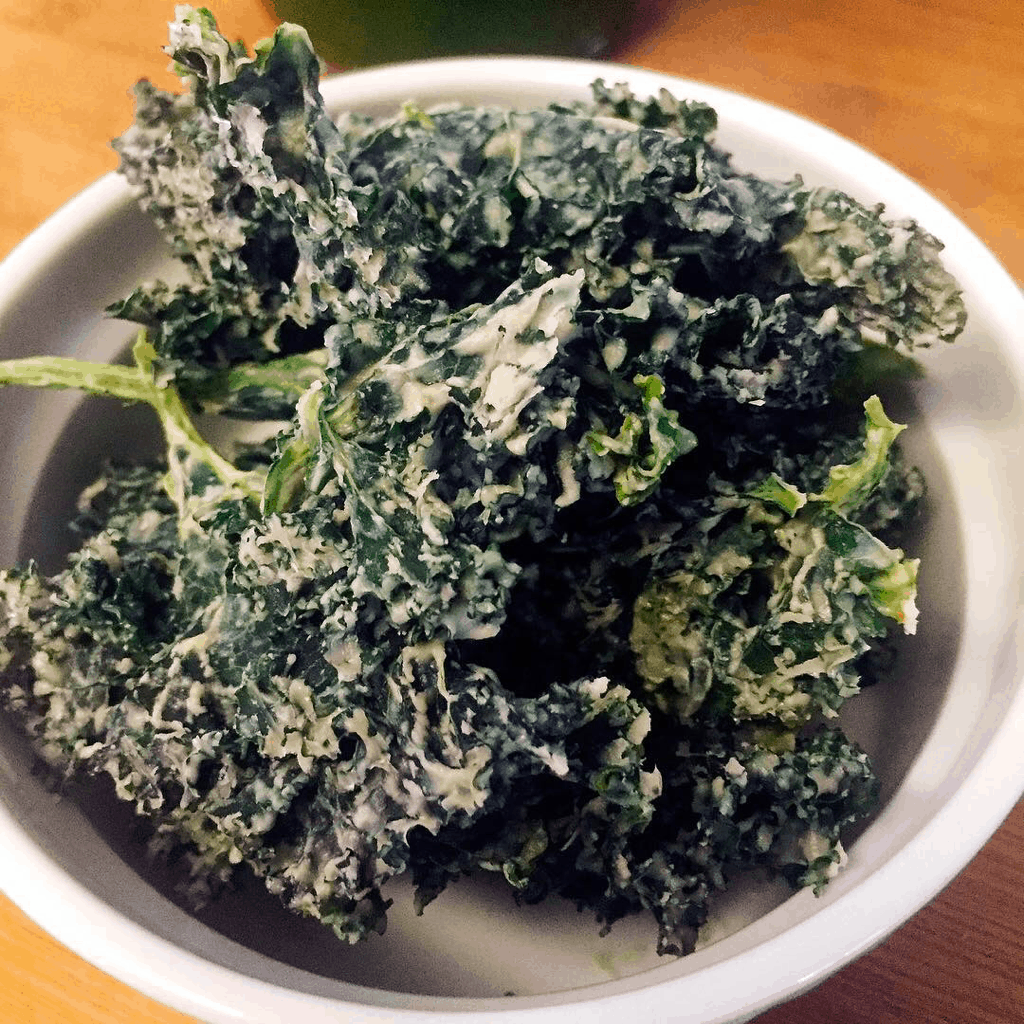 I adapted this from Kris Carr's Crazy Sexy Kitchen, a cookbook I recommend to everyone. I made a few changes not many because it's perfect the way it is, I just didn't use as much onion powder & salt.
These are flavorful, crunchy, and delicious. I like to make a batch of these at the beginning of the week and eat them as a healthy alternative to chips.
Instructions
Soak the cashews, overnight.

Remove kale ribs (save for juicing or just eat whole as crunchy snacks — if you have a dog they love these).

Tear the leaves into large pieces, approximately the size of your palm.

In a high-speed blender, blend with the remaining ingredients. The final product should be smooth and creamy and resemble a thick dressing.

In a large mixing bowl, thoroughly coat the kale pieces with the cream.

On a dehydrator tray place coated kale, leaving enough room for air to circulate around them.

Dehydrate overnight until kale pieces are crisp and light.
Notes
*This recipe took up my full 9-tray dehydrator if you cannot accommodate all the chips, split the recipe in 1/2 or do this in batches.